I've been working on internet projects since 2000. Back then I worked with internet agency ThinkThinkThink on some web campaigns for Levis Europe. Since then I've made a bunch of sites:
Skitfaced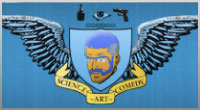 Skitfaced was a seminal sketch comedy troupe known for its innovative use of the web. Our videos tended to have elaborate home pages, all done 'in character.'
View site
Bloggus Caesari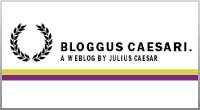 Bloggus Caesari was the weblog "by" Julius Caesar that pioneered fictional blogging. It was mentioned in USA Today, MSNBC and the Christian Science Monitor. Blog mentions: "Strong Contender for coolest blog ever"
*
, "eerily relevant"
*
.

View site »
d/blog
Now defunct, d/blog was my boringly named personal blog that won a Shift Magazine "Best of the Web" award back when Shift magazine was cool and hip and, you know, in existence.
spacecast.com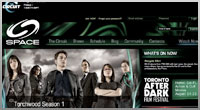 Spacecast is the home page of my employer the Space channel, to which I contribute blog posts and the odd video.

View site »